Carbon Pipe
1)Standard:Astm A106 GR.B/A53 GR.B
2)OD:1/2" TO 36"
3)WT: 4-30mm
4)Lth: 5-12meter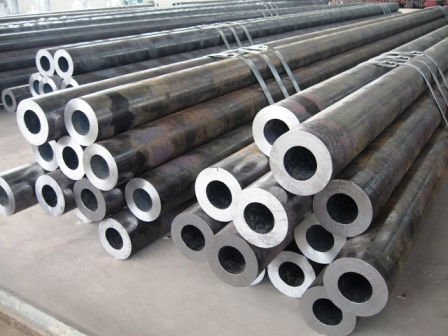 Seamless Steel Pipe
The main products of the company are the seamless steel pipes,using the advanced heat and cold processing technology,divides two kinds of hot rolling and cold draw.The raw materials are 10#~45# carbonized structural steel;the low-alloy steel,the bearing steel,and so on.The company can produc many kinds of seamless steel pipes of 25mm~108mm*4mm~14mm;108mm~560mm*4mm~50mm.
The products includes:the tubes for structural purpose,fluid transportation tubes,the compotubes,the heterogeneous tubes,the boiler tubes for hydraulic cylinders,the tubes for bearing,the tubes for petroleum well,and so on.The above products are widely used in themetallurgy,the chemical industry,freezes,the boiler and the pressure vessel manufacture,the town gas pipeline,the military production,machine manufacture;Coal mine hydraulic pressure prop,car loader and other mechanical fluid compressed steel body;All kinds of bearing inside and outside ferrule,petorleum casing and oil well drill Rod,and so on.
Carbon Pipe
1)Standard:Astm A106 GR.B/A53 GR.B
2)OD:1/2" TO 36"
3)WT: 4-30mm
4)Lth: 5-12meter
20# 20G 45# 27SiMn 12Cr1MoV 15CrMo 10CrMo910 Cr5Mo Cr9Mo A335P91 12Cr2MoWVTiB 15Mo3.
GB/T149752002GB/T149762002GB/T1329691GB/T1277091GB/T1277191GB/T423T-92GB5310-1995GB6479-2000GB9948-1988
14-16*2-3
28-32*3-5.5
34-38*3.5-6-9
42-48*3-10
57*3.5,4,5,6
60*6,8,11
76*4.5,6,8,10
89*4.5,6,8,12
108*5,6,8,10
133*6,10,14
159*6,8,10,14
219*10,12,14
219*16,20,22
273*10,12,14
273*16,20,25
325*16,18,25
377*14,16,22
426*14,16,18
16-18*2-3.5
32-42*3.5-8
45-48*3-10
57*3.5-8
76*4.5,6,8,10
89*4.5,6,8,12
108*5,6,8,10
133*6,10,14
159*6,8,10,14
168*8,10,14,16
219*10,12,14,16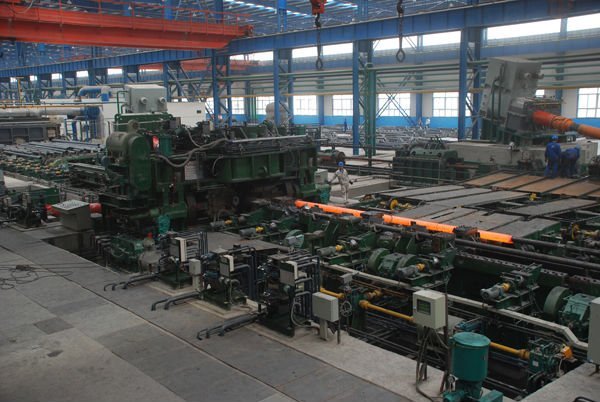 ||Oil Pipeline| Pipes| carton machine| | Mechanical steel pipe| Special steel pipe| Corrosion pipe|| 3PE pipe| | Insulated pipe | Abrasion resistant pipe|| Straight Pipe|| thick wall pipe| Heavy Wall Pipe||| A53 Gr.B Pipe|| | Hot rolled pipe| Hydraulic tube| antiseptic pipe| ||longitudinal pipe| ||Mild steel pipe| ||machinery steel pipe| ||API 5L pipe| ||API 5CT pipe| ||UHMW pipe| ||EFW Steel pipe| ||Hydraulic Steel Tubing| ||Heavy thickness pipe| ||CNG Cylinder pipe| ||Sand Suction Pipe| ||SCH40 SCH80 steel pipe| ||helix pipe| ||Helical Steel Pipe|
.