APi 5L line pipe hot rolled pipe for gas pipeline
1.Pipe OD: 18mm-914mm
2.Pipe WT: 2mm-80mm
3.Certification: API, ISO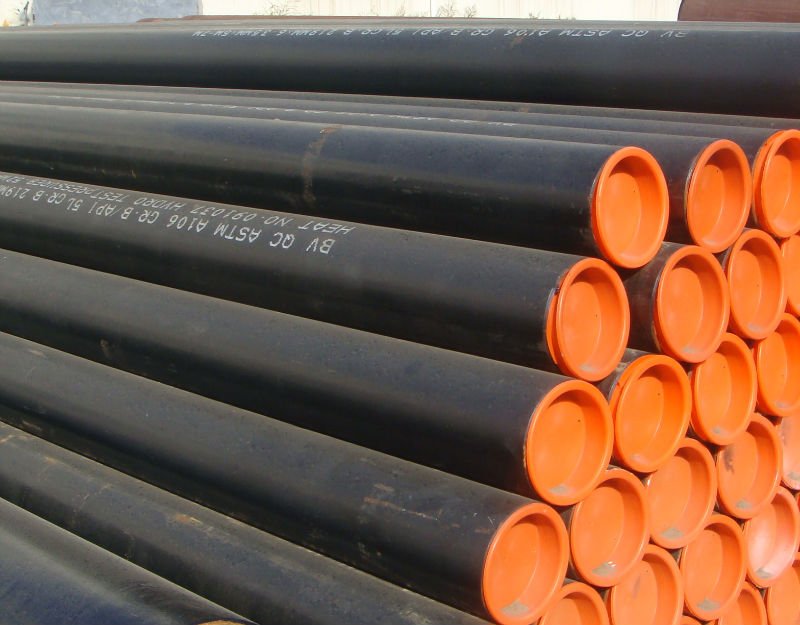 APi 5L line pipe, Hot rolled pipe,gas pipeline

Item name

APi 5L line pipe hot rolled pipe for gas pipeline

Company introduction

HEBEI QCCO STEEL PIPE MANUFACTURING CO., LTD.
is one of leading supplier in the production & sales of steel pipe and pipe fittings in North China.

FOB TIANJIN Price

$800-900/Ton

Standard

API 5L, API 5CT, ASTM A53, ASTM A252, ASTM A500, ASTM A795, BS1387,
BS1139, EN10255, EN10219, EN10217, EN39, DIN2440/2444, ISO3183,
ISO11960, JISG3444, JISG3454 etc

Material/steel grade

API 5LGR.B ASTMA106/A53GR.B Q345B 10#,20#,45#

A25, A25P, A, B, X42, X46, X52, X56, X60, X65, X70,
L175, L175P, L210, L245, L290, L320, L360, L390, L415, L450, L485,
BR, X42R, BN, X42N, X46N, X52N, X56N, X60N, BQ, X42Q, X46Q, X52Q,
X56Q, X60Q, X65Q, X70Q, X80Q, BM, X42M, X46M, X52M, X56M, X60M,
X65M, X70M, X80M, X90M, X100M, L245R, L290R, L245N, L290N, L320N,
L360N, L390N, L415N, L245Q, L290Q, L320Q, L360Q, L390Q,L415Q,
L450Q, L485Q, L555Q, L245M, L290M, L320M, L360M, L390M, L415M,
L450M, L485M, L555M, L625M, L690M, H40, J55, K55, M65, L80, C95,
N80, C90, T95, P110, ,Q125, S235GT, S195T, Grade 1, Grade 2, Grade
3, ST33-2, St33, St37, St42, St34-2, St37-2, St42-2, St52-3, P195, P235,
P265, S235JRH, S275J0H, S275J2H, S355J0H, S355J2H, S355K2H,
S275NH, S275NLH, S355NH, S355NLH, S460NH, S460NLH, S275MH,
S275MLH, S355MH, S355MLH,

Specification

Round Section

Outer Diameter

18mm~914mm ,1/2"~32"

Wall Thickness

2mm~80mm

Packing

painting BE Plastic caps MARK in the end

MOQ

APi 5L line pipe hot rolled pipe for gas pipeline Usually 20 Metric Ton,
also depending on production schedule and stock condition etc

Application

APi 5L line pipe hot rolled pipe for gas pipeline for fluid line pipe for use in pipeline
transportation systems in the petroleum and natural gas industries,

for use as casing and tubing for wells, screwed and socketed steel tubes
and tubulars and for plain end steel tubes

suitable for welding or for screwsing to BS21 pipe threads, loose steel tubes, scaffolds,

used for the conveyance of fluids as well as for other applications, applies to pipe piles in
which the steel cylinder acts as a permanent load-carrying member, or as a shell to form
cast-in-place concrete piles,

for welded, riveted,or bolted construction of bridges and buildings, and for general structural purposes,

suitable for nominal pressure 25 for liquids and nominal pressure 10 for air and non-hazardous gases,

pressure purposes,

applies to structural hollow sections,

general structure purpose and pressure service etc.

used in low, mediun and high pressure boiler

Market

Our products are sold to the United States, Italy, Germany, Malaysia, Thailand,
South Korea, Kuwait, Czech, Indonesia, Hong Kong, India, Iran, Pakistan,
Chile, Brazil, Singapore and other countries and regions.

CERTIFICTION

ISO,API ,API5CT, Lioyd CE

Place of Origin

Cangzhou Hebei China

If any demend of the seamless Steel Pipe,please contain us freely.
.