ERW steel pipe distributors buy and sell (Electric Resistance Welded) steel pipes and tubing in various wall thicknesses and grades. ERW to some customers also stands for a "Straight Seam" pipe product, with the weld being on the inside and almost non-visible on the outside.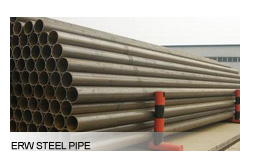 Various companies stock and have available to them through mill contacts ERW pipe and tube sizes ranging from 2-3/8" O.D through to 24.00" O.D in New, Surplus, Mill Reject and Used product.
ERW is available in different grades depending on your application, such as, ASTM, API5L, A500 and A53. ERW is typically known as a high quality line pipe and one of the best choices for pipeline construction it is also used in other applications such as Pipe Piling, Fabrication, Utility & Oil, Fencing and Corrals, Bollards, Sign Poles, Water Well Drilling, and many more construction uses.
ERW steel pipe catalogue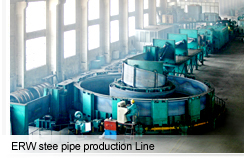 Size range: 1 " nominal through 24 "OD
Wall Thickness up through 1" thick
Specifications & Grades:
SA-106 Grade B/C,
API 5LB & X-Grades through X-80
API 5CT J55 K55 N80
SA-53 Grade B
A-519 1020 / 1026
.