Abrasion resistant pipe applied in coal-fired power plant ash and slag discharge tube, powder, powder tube, desulfurization pipeline,in addition also widely used in the following industries: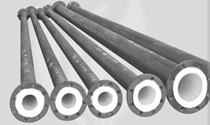 Mining coal industry, coal, coal mines, washing filling, coal mine,
Metal mine ore tailings transport, and wear-resistant elbow,
Metallurgy furnace of steel, coal, iron pipe; such loss CAO, zinc Bei sand conveying pipeline steel, alloy , the secondary refining etc; the selection of wear-resisting elbow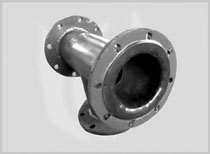 cement millt: XuanYao wet lines conveying, coal conveying raw mix slurry, the hoist material, finished unloading, conveying cement concrete conveying wear-resisting elbow.
chemical Plant: coal pipelines, silicon powder materials such as transportation wear-resisting elbow.
.