We can supply various size spiral steel pipe(SSAW pipe), range of sizes from 8.00" small O.D pipe through to 100.00" large O.D; and wall thicknessesavailable are .250" up to 1.00". Due to the expert manufacturing method, a wide variety of diameters can be produced.
Lengths available are almost endless but because of transportation we do have some limitations. Grades available are ASTM, API, and AWWA specifications.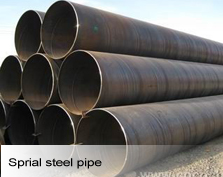 Application uses are dredging, slurry, floating docks for marinas, road casing, road boring, penstocks, fabrication, pillars and pilings. There are many applications that you can use Spiral Pipe and Tube for. If your not sure if it can be used in a certain application check with the pipe distributor or manufacturer.
All types of paints and coatings are available for spiral pipe. Fusion Bond Epoxy, Coal Tar Epoxy and many other protective paints and coatings. Some companies however have some limitations on location
.SSAW steel pipe catalogue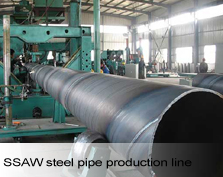 SSAW pipe
Size range: 8 " nominal through 100 "OD
Wall Thickness up through 1 " thick
Specifications & Grades:
SA-106 Grade B/C
API 5LB & X-Grades through X-80
SA-53 Grade B
A-519 1020 / 1026
.