1, hdpe tube, polyurethane foam insulation SY/standard: SY/T114-2000,SY/T115-2001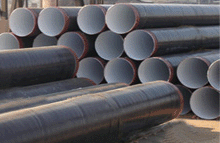 2, oil and gas with three layers polyethylene (3PE anticorrosion, 2) steel tube corrosion 2PE (PE),
Standard: SY/T0413-2002, DIN30670.
3, oil and gas with FBE (single layer of epoxy powder) steel corrosion, 2FBE (double layer of epoxy powder) steel corrosion, standard SY / : T0315-97, SY/T0315-2005,
4, water pipelines steel lining anticorrosive cement mortar, standard: CECS10:89,
5, epoxy coal tar glass cloth steel corrosion, standard: GB50268-97, SY/T0447-96,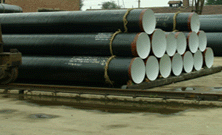 6, water pipelines IPN8710 polymer nonpoisonous coating steel corrosion, standard SY / : T0457-2000,
7, epoxy coal tar, IPN8710, chlorinated rubber, polyurethane coatings, etc.
For more detailed information, please contact us.
---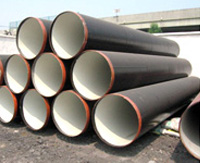 seamless 3PE anti corrosion protection steel pipe
Features:
1) Mainly used for municipal administration water supplies, buildings' water supply, chemicals, food, material, prints, pharmaceutical, light industry,
papermaking and metallurgy
2) For water and other liquids
3) Used in irrigation, telecommunications lines, sleeve pipes, as well as all facets
of chemical industry
3) Liquid transports pipeline of industry and irrigates pipeline for farming
4) Size: OD20 - OD1420mm
5) Pressure:PN0.4 - 1.6MPa
6) good flexibility, bears strong shocks and twists in earthquakes,resists wear and tear
7) Shock resistant
8) Does not cause bacteria
9) Will not cause secondary pollution
10) Has good corrosion resistance
11) Resists fractures and handles extreme temperatures
12) Has long performance life and can be used for 50 years under normal situations
13) Lightweight and easy to weld
14) Safe connections
.