Heat Exchanger Pipe
Size: O.D.:10 - 426mm thickness: 2 - 20mm
Standard: GB3087 GB5310ASME SA-106 ASME SA -192M ASME etc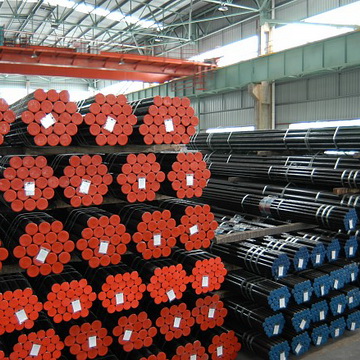 Heat Exchanger Pipe
Size: O.D.:22 - 530mm thickness: 20 -70mm
Length:6-12meters
Standard: GB3087 GB5310ASME SA-106 ASME SA -192M ASME SA -209M ASME SA -210M ASME SA -213M ASME SA -335MDIN17175JIS G 3461
Surface:Oil or not
Technique:Seamless
Payment:L/C or T/T
Application:For the manufacturing of the boiler, economizer, reheater, superheater and steam pipe
Size deviation
Allowable deviationaccording to GB5310
Steel grade

Size

mm

Allowable deviation

Common grade

High grade

Hot-rolled pipe

D

≤ 159

± 1.0% minimum± 0.5mm

± 0.75% minimum± 0.3mm

159

± 1.0%

± 0.90%

S

3.5

+ 15% minimum + 0.48mm

- 10% - 0.32mm

± 10% minimum± 0.2mm

3.5~20

+15% -10%

±10%

20

D 219

± 10%

±7.5%

D ≥ 219

+12.5% -10.0%

±10%

Cold drawn pipe

D

≤ 30

± 0.20mm

± 0.15mm

30~50

± 0.30mm

± 0.25mm

50

±0.8%

±0.6%

S

2~3

+12% -10%

±10%

3

±10%

±7.5%
---
1)Commodity: heat exchanger pipe
2))Material: 304,316L,304L,316,321,310S,etc
3)Thickness:0.5-20mm
4)Length: 1-14m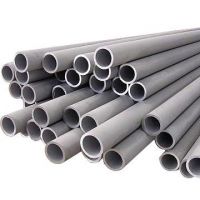 heat exchanger pipe
Material Grade
304,304L,316 ,316L,321,310S and so on
Standard
ASTM A312, A554, A249, A269 and A270.ect
DIN 17456-85 , DIN 17458-85, DIN 17459-92.ect
JIS G3446-1994, JIS G3448-1997, JIS G3459-1997, JIS G3463-1994,ect.
GB13296-1991, GB14975-2002, GB14976-2002,ect.
Outer Diameter
13.7-2000mm
Thickness
0.5-20mm
Length
1m -12m or as customers' request
Polish
180G, 320G, 400G Satin / Hairline
400G, 500G, 600G or 800G Mirror finish
Test
eddy current inspection, ultrasonic inspection, X-ray inspection, real-time imaging, hydrostatic test, spectral analysis, intergranular corrosion, water pressure test, and mechanical property testing facilities.
Payment
1) by L/C at sight,
2) 30% deposit, 70% balance before Shipping.
Delivery time
A.7 days if this goods is stock goods.
B.30 days if this goods will be produced after order
Validity
Valid time is 3 days for price usually.
Payment terms
FOB SHANGHAI
MOQ
1 ton
Capacity
1000 ton per month
Certificate
ISO, SGS, and third part inspection
Applications
the products are widely used in chemical industry, condenser pipe, heat exchanger, petroleum, shipping military, environment protection, high temperature resistant, low temperature resistant, corrosion resistant and so on.
.