SSAW-Spiral Submerged Arc Welded Steel pipes
SSAW Pipes are steel pipes designed for:
Gas pipe line construction
Oil pipe line construction
Pressure pipe lines
Water supply systems
Draining & cleaning etc.
* Standard: API 5L
* Material: .X42 to X70
* OD: ranging from: 20 inch to 60inch
* Wall Thickness: 6.3mm to 60mm

* Forming Process: Pressure forming or roll bending
* Welding process: Electrical Submerged arc welding process
* Material: CS, Low Alloy Steel, High Alloy Steel, Stainless steel
* Pipe Length: Pressing forming 6 meters to random length of 13meter per piece

** Other production standards and specifications can be applied upon request.

General Standards:
API 5L PSL2
GB/T9711.1-1997
GB/T9711.2-1999
ISO 9001:2000
ASME / ASTM

- Water line pipes
AWWA C 200, TS 1997, DIN 2460, BS 534, UNI 6363, DIN 1626
- Petroleum and gas line pipes
API 5L, TS 6047, DIN 17172, GOST 20295
Coating and Lining:
PipesCoating is fundamental for protecting the pipe against corrosiveenvironment and the pipe's life-length depends directly on the coating.
Our manufacturer apply different types of coatings and linings inaccordance with major standards in order to fulfill our client'srequirements.
Polyethylene coating (PE):PE coating is extremely efficient against corrosive and aggressiveenvironments and chemical materials. PE coating is applied inaccordance with DIN30670.
Bitumen Coating and Lining: Bitumen coating and lining is applied in accordance with DIN2461, DIN30673, BS41-64, BS41-47, etc.
Epoxy Coating and Lining:Epoxy resin is applied after the internal surface treatment iscompleted in accordance with SA2 1/2 requirement is completed. Thisprocedure is applied with sanitary norms and AWWA C-210.
**We also apply Coal-Tar Enamel coating, Coal-Tar Epoxy Coating.Temporary Rust Protection Coating and Cement-Mortar Lining incompliance with the major standards such as AWWAC-203 and BS41-64 forcoal-tar enamel coating AWWA C-2-5 for Cement-mortar lining.
---
Casing Pipe/Oil pipe

Seamless or welded According to

API-5CT standard

J55\K55\N80\L80\P110/M65/C95 , LTC/STC/BTC;

EUE/NUE

Seamless line pipe/API -5L

PSL 1:A25\A\B\X42\X46\X52\X56\X60\X65 \X70

PSL 2:B\X42\X46\X52\X56\X60\X65\X70\ X80

Carbon seamless pipe

SMLS/ERW/LSAW/SSAW

1. A210-C St52.4\St52 STS49

2. ASTM A106 GR.A\B\C; ASTM A53 GR.A\B /API 5L-GrB

3. DIN1629 4. JIS G3454 5. ASTM A192\A210\A179

6. DIN17175 7. JIS G345 8. JIS G3456 9. BS1387

10. GB / T 6728, ASTM A 500, EN 10217, Q195-Q235

11. ST35.8/ST45.8 12. DIN2448, 13. DIN 1629

Alloy pipe

Alloy pipe

Seamless or welded

ASTM/ASME A/SA

210 (Gr. A1,C), 556, 213 (T1, T2, T5, T9, T11, T12, T22)

335 (Gr P1, P2, P5, P9, P11, P12, P22) 333 (Gr.1,3.,6) 209(T1, T1A, T1 b)

DIN

17175 ( Gr.4538, 15Mo3, 13CrMo44, 10CrMo910)

2448 ( Gr. ST37), 1630 (ST37.4, 44.4), BS3059 (Gr CFS 360,440, 243, 620, 622-440, 622-490),

980 (Gr.CDSI), 6323 (CFS3), 3602/1 (Gr.360, 430)

A335-P1 15Mo3 STPA12

A335-P2\A213-T2 STBA20

A335P12\A213T12 13CrMo44 STBA22

A335-P11\A213-T11 STBA23

A335-P22\A213T22 10CrMo910 STBA24

A335-P5\213-T5 12CrMo195 STBA25

A335-P91\A213-T91

Stainless steel pipe

Seamless or welded

304(0Cr18Ni9 ) 304L(00Cr19Ni10 ) 321(1Cr18Ni9Ti )

321(0Cr18Ni10Ti)316(0Cr17Ni12Mo2)316L(00Cr17Ni14Mo2)

316L(00Cr18Ni12Mo2Ti)

310S(0Cr25Ni20) 310S(1Cr25Ni20Si2)904L(00Cr20Ni25Mo4)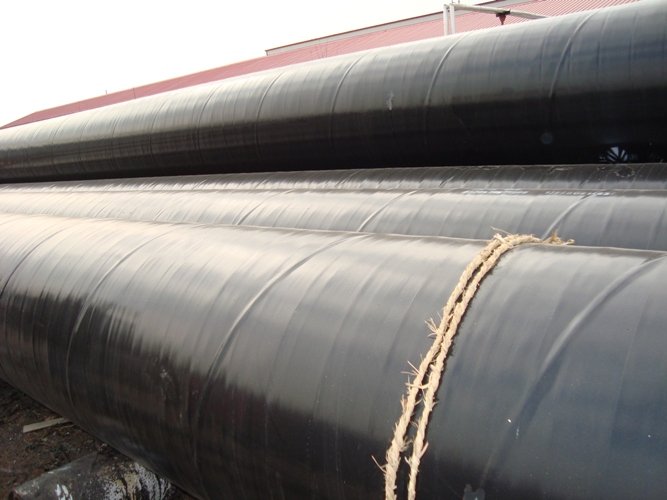 .