1.we manufacture MS pipe.
2.OD:1"-24"
3.WT:3.38-59.51
4.good quality and competitive price
carbon steel pipe
Ser
GB Standard
ASTM/ASME Standard
DIN Standard
EN Standard
JIS Standard
Standard
Grade
Standard
Grade
Standard
Grade
Standard
Grade
Standard
Grade
1
GB3087
10#
A/SA53
Gr.A
1626
ust37.0
STPG
370
20#
Gr.B
1626
st44.0
STPG
410
2
GB3087
10#
A/SA106 A/SA210
Gr.A
17175
st37.5
10216-2
P235GH
STPG
370
17177
st37.8
GB5310
20G
Gr.B Gr.A1
17175
st45.8
P265GH
410
17177
st42.8
25MnG
Gr.C
17175
17Mn4
STS
480
17177
19Mn5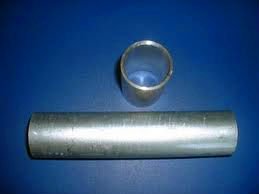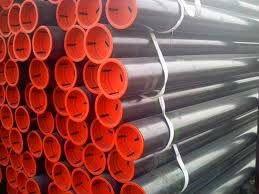 Mild and low carbon steel
Mild steel is the most common form of steel because its price is relatively low while it provides material properties that are acceptable for many applications. Low carbon steel contains approximately 0.05–0.15% carbon and mild steel contains 0.16–0.29% carbon; therefore, it is neither brittle nor ductile. Mild steel has a relatively low tensile strength, but it is cheap and malleable; surface hardness can be increased through carburizing.
It is often used when large quantities of steel are needed, for example as structural steel. The density of mild steel is approximately 7.85 g/cm3 (7850 kg/m3 or 0.284 lb/in3)[4] and the Young's modulus is 210 GPa (30,000,000 psi).
Low carbon steels suffer from yield-point runout where the material has two yield points. The first yield point (or upper yield point) is higher than the second and the yield drops dramatically after the upper yield point. If a low carbon steel is only stressed to some point between the upper and lower yield point then the surface may develop Lüder bands.
carbon steel pipe
Similar to a heat-transfer system, the petroleum industry typically will use a seamless carbon steel pipe to transfer petroleum. This pipe typically is much larger thancarbon steel pipes used for other purposes to allow the pipe to carry the large amount of petroleum.
Pipes are a common product made from the higher carbon category. Generally, a low carbon steel pipe is used for transmitting substances such as gas and oil. The steelmaking process as well as the deoxidation method can influence the properties of low carbon steel.
steel pipe| |Seamless steel pipe| | Carbon steel pipe| seamless pipe| spiral steel pipe| Welded steel pipe| | Line pipe| | Stainless steel pipe | Galvanized steel pipe | black steel pipe| ||casing| pipeline| ||black pipe| | ERW pipe|
.