Internal Cement Lining Steel Pipe/Cement Mortar Lining Pipe For Water Service:
PE anti-corrosion pipe layer structure, the first layer of adhesive (AD), the second layer of polyethylene (PE), two kinds of materials, integrated with three layers of PE with the same thickness..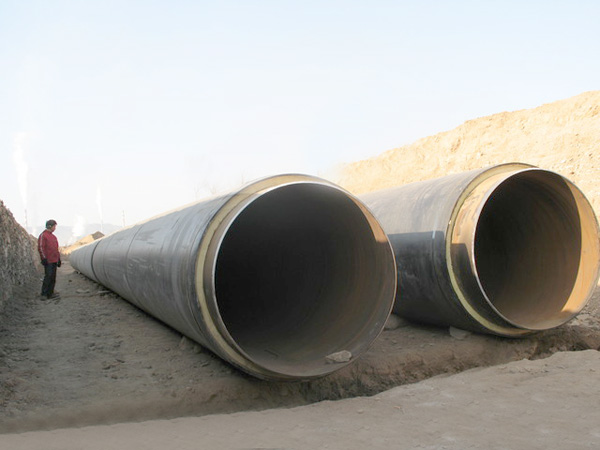 Product Name:

3PE Anticorrosion tube/Anti-corrosion Steel Pipe/Anti-corrosive Steel Pipe/2PE Anticorrosive pipe

Size:

OD

219-2220mm

Thickness

4-18mm(SCH40/SCH80/SCH160)

Length

5.8M FIX, 6M FIX ,11.8M FIX,12 M FIX OR 5-7M FREEDOM,8-11M FREEDOM

Steel material

10#,20#,45#,Q195, Q215, Q235, Q345(Chinese Standard, Other Material Can Also Be Provided)

Standard

BS,GB,ASTM, ASME, DIN

Coating Material

Epoxy Powder, Adhesion, Polyethylene Or Polypropylene, Cement Inside

Usage

Used For Gas, Oil, Water, Chemical Transport In Low Or Medium Temperate

Ends

Plain End Or Bevel End Or Bevel End With Plastic Cap

Surface

2PE or 3PE Coating, Painting To Prevent Corrosion, Smooth, Bubble-Free.

Package

Bags, Bundles, Losses Containers Or Client Option

Inspection

With Hydraulic Testing, Eddy Current , Infrared Test

Technique

ERW and Hot Rolled/Cold Rolled/ Cold Drawn/ LSAW/SSAW

Type

Spiral Welded/Longitudinal Welded/Seamless

Date of Delivery

Less Than 15/20/25/30/40/50/60 Days According To The Quantity

Payment:

L/C T/T Western Union

Port of Shipment

Xingang,China

Others:

We also supply pipe fittings for example screws and flange

Our products are high quality but low price.

Wish you contact us.
Character And Function:
1. Extremely high wear resistance
2. Very high impact resistance
3. Corrosion resistance
4. Good self-lubrication
5. The unique resistance to low temperature
6. Not easy to form dirt
7. Long life-span
8. Easy installation
9. Protecting the environment
Steel pipe Usage: Used for low pressure liquid delivery, such as water, gas, and oil.

Process:
ERW (Electric Resistance Welded)
HFI (High Frequency Induction)
EFW(ELECTRIC FUSION WELDED TUBE)

Quality Standard:
ERW HFI , EFW,:
GB/T3091 Welded steel pipe for low pressure liquid delivery
GB/T9711 Petroleum and natural gas industries--Steel pipe for pipelines
IS: 3589 Steel tubes for water and sewage
IS : 1978-1982? Steel tubes for use in transportation of oil; gas & Petroleum products?
BS: 1387 Steel Tubes for use for Water, Gas, Air and Steam
ASTM A53 Standard Specification for Pipe, Steel, Black and Hot-Dipped, Zinc-Coated, Welded and Seamless
DIN 2458 WELDED STEEL PIPES AND TUBES
EN10217 Welded steel tubes for pressure purposes. Technical delivery conditions. Non-alloy steel tubes with specified room temperature properties
API 5L Line Pipe
Coating Standard:
ANSI/AWWA C104/A21.4 American National Standard for Cement-Mortar Lining for Ductile-Iron Pipe and Fittings for Water
ISO 21809 Petroleum and natural gas industries -- External coatings for buried or submerged pipelines used in pipeline transportation systems
DIN 30670 Polyethylen coatings of steel pipes and fittings

Steel Grade:
BS:1387, EN10217:S185, S235,S235JR, S235 G2H, S275, S275JR, S355JRH, S355J2H, St12, St13, St14, St33, St37, St44, ST52
ASTM A 53: Gr. A, Gr B, Gr C, Gr.D
API 5L: A, B, X42, X46, X52, X56, X60, X65 X70
GB/T9711: L175, L210, L245, L290, L320, L360, L290, L320, L360, L390, L415, L450, L485, L555
GB/T3091, SY/T5037, SY/T 5040,CJ/T 3022:Q195, Q215, Q235, Q275, Q295, Q345, 08F, 08, 08AL, 08F, 10F, 10, HG5, DF08 SPHC, M8

Size:
ERW, HFI, EFW:
Outer Diameter: 6mm-610mm (1/16"-24")
Wall Thickness: 0.3mm-22mm
Length: 0.5mtr-20mtr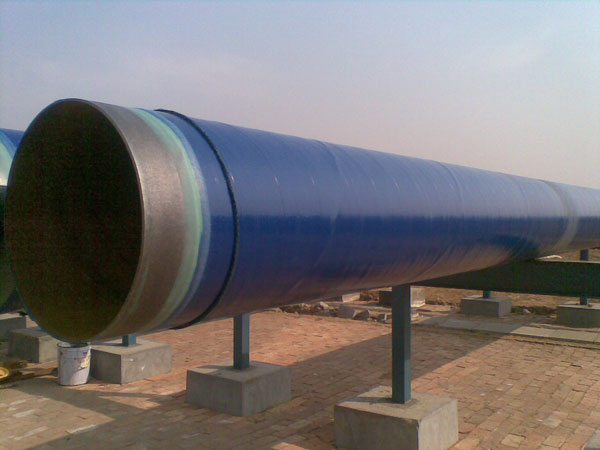 End:square ends (straight cut, saw cut, and torch cut). or beveled for welding, beveled,
Surface: Lightly oiled, Hot dip galvanized, Electro galvanized, Black, Bare, Varnish coating/Anti rust oil, Protective Coatings (Coal Tar Epoxy,? Fusion Bond Epoxy, 3-layers PE)
Packing:Plastic plugs in both ends, Hexagonal bundles of max. 2,000kg with several steel strips, Two tags on each bundle, Wrapped in waterproof paper, PVC sleeve, and sackcloth with several steel strips, Plastic caps.
Test:Chemical Component Analysis, Mechanical Properties (Ultimate tensile strength, Yield strength, Elongation), Technical Properties (Flattening Test, Bending Test, Blow Test, Impact Test), Exterior Size Inspection, Hydrostatic Test, X-ray Test.
Mill Test Certificate:EN 10204/3.1B
Third party inspection:SGS, BV, Lloyds etc.
.