Straight Pipe
1.OD: 21.3--610mm
2.Thickness: 2mm-60mm
3.Metarial: A106/A53 GR.B A333
Design and manufacture many kinds of special steel pipe and tube accoring your request, such as seamless carbon steel pipe and tube, JCOE technology Large Diameter, Thick Wall Steel Pipes and Tubes, ERW/LSAW welded carbon steel pipes and tubes, length less than 14 meters, thickness less than 2 inch etc.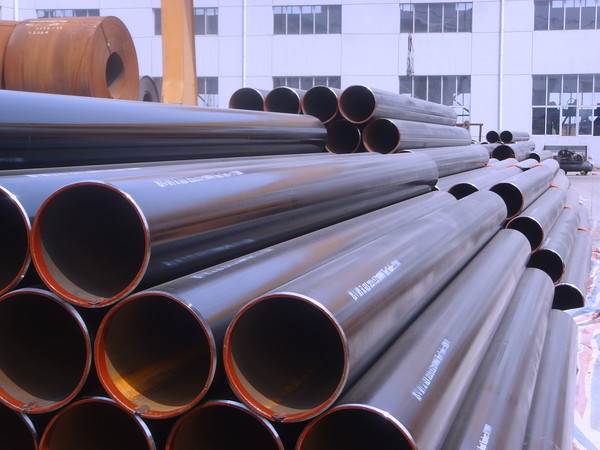 Standard:
IPS-M-PI-190(2)
GB/TB163, GB/T8162, GB/T3087, GB/T17396;
DIN28180, DIN2448, DIN17175, DIN2460;
JIS G3444, G3445, G3454, G3456, G3461;
ASTM A106, A53, A179, A192, A252, A500;
API 5L Gr.B spec 1/2.
Material:
Q345, ST35.8, ST37, ST42, ST52, A53, A106, A179, API5L/GR.B-X42, X46, X52, X56, X60. X65. X70. X80.0#,20#,45#,
Weld standard:
ISO3183-3, API Spec 5L PSL2, ISO3183, GB/T9711, DNV OS-F101, GB/T3091-2001, GB/T9711.1-1997, GB/T13793-92,GB/T6728-2002.
LargeODStraightSteelPipe

Sr. No.

Material

Size

Schedule

Specification

1

Carbon Steel Pipe

15 NB To 150 NB

Sch. 40s To Sch. XXs

A-106 Gr. B
Seamless

200 NB To 600 NB

Sch. 20 To Sch. 160

2

Low Temperature Carbon Steel

15 NB To 500 NB

Sch. 40s To Sch. XXs

A-333 Gr. 6
Seamless
.