Various kinds of Precision Mechanical Tube, Hydraulic and Pneumatic Cylinder Tube,
Construct use Multi Joint Tube, Steel Axis Pipe, Injection Machine and Robotic Arm.

Steel grade: 20#( SAE1020). 45K. St52. 20Mn2. 27SiMn. ST 45,
E355,SAE1026, SAE1045 STKM13C and etc.
Materials : STKM 13C, ST52 ,JIS G3445 , ST52 BK+S , ST52.3
Certificate: EN10204 3.1
Roughness:0.4 microns(max), average: less than 0.2 micron
ID : 18~350mm
OD : 30~420mm
Length : 3000~8000mm

Surface Roughness : Ra0.4~Ra0.8
ID Accuracy : H7-H8
Special size and material can be ordered.
Package: banding with steel strips, braiding parcel at outside
Conservation: Anti rust oiled coating on the inside and outside of the surface,
plastic caps at both ends.

CDS: Cold draw seamless
---
DIN ST52 seamless steel hydraulic honed tubes
1. MATERIAL SPECIFICATION AND REF. DOCUMENT
ST52,BK+S,DIN2391 OR Equivalent
2. CHEMICAL COMPOSITION (%)
C (Max) Mn(Max) Si(Max) S(Max) P(Max)
0.22 1.6 0.5 0.035 0.035
3. MECHANICAL PROPERTIES
Elongation(Min) Y.S (Min.) UTS (Min.)
≥15 470 N/MM2 580 N/MM2
4. SUPPLY CONDITION
Cold drawn seamless steel tube, stress relieved and honed or skived roller burnished
5. SURFACE ROUGHNESS
Ra = 0.4~0.8Micron
6. TOLERANCES ON INNER DIA
ISO H8
7.TOLERANCES ON WALL THICKNESS
≤ Dia120 +/-10 % of wall thickness
≥ Dia120 +/-10 % of wall thickness
8. STRAIGHTNESS
≤1 mm/M
9. OD TOLERANCE
≤ Dia 40 +/-0.2 mm
≥ Dia 40 ≤ Dia 100 +/-0.3mm
≥ Dia 100 +/-0.5mm
10. LENGTH AND CUT TOLERANCE
Length ≤ 500mm , +2mm
> 500mm ≤ 2000mm, +3mm
> 2000mm ≤ 5000mm, +5mm
> 2000mm ≤ 7000mm, +10mm
11. TUBE ENDS
Tube ends shall be cut nominally square to the axis and free from burs
12. APPEARANCE
Tube shall have a smooth internal and external surface consistent with cold working
process, tube inner surface should be free from rust, scratches and other surface
irregularities.
13. CERTIFICATION
Material certificates will be send to you if want.
14. PACKING
Anti rust oil to be applied on material and both ends closed by plastic cap and
bundled by steel strips,braiding parcel.
15. SCOPE
Hydraulic cylinder tube for swivel crane, injection machine and construction
machine application
What we do is to help you work more safely and effectively!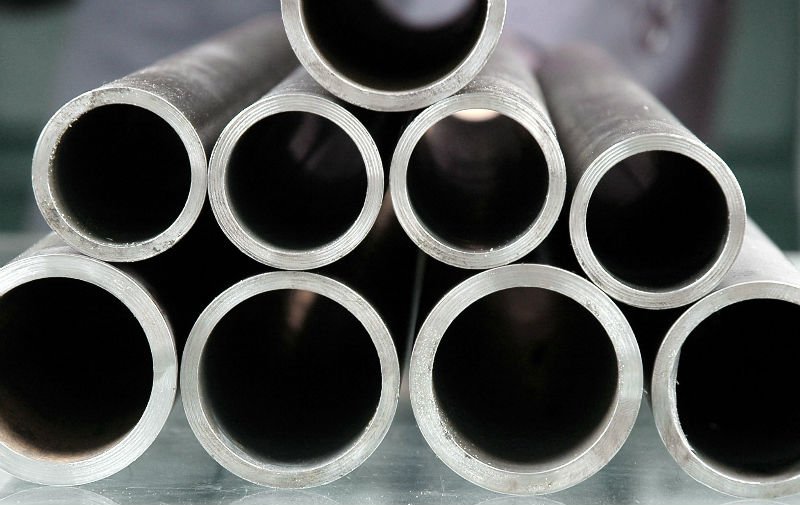 .