Stainless steel pipe
Grade:301,304,304L,309S,310S,310H,310L,316L,316Ti,317L,321,347H,etc.
O.D.: 6mm~2500mm W.T.:1mm~150mm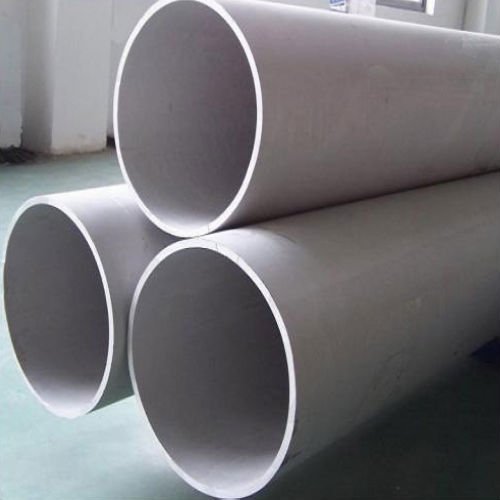 Description

stainless steel pipe,steel pipe,steel tube,stainless steel tube,seamless stainless

steel pipe, stainless steel welded pipe

Material

300 series: 301,303,304,304L,304H,309S,310S,316,316L,316Ti,317,317L,321,347, 347H

200 series: 201,202

400 series: 409,410,410S,420J1,420J2,430,436,904L

duplex stainless steel: S31200,S31260, S31803,S32001,S32205,S32304,S32520,

S32550,S32750,S32760,S32900,S32950,S32803

Process Method

cold drawn, pilgering or hot rolled

Surface Finish

acid pickling,annealed,cold pilgering, polishing or sandblasting

Outer Diameter

6 mm~2500mm

Wall thickness

1mm~150mm

Length

12m,11.8m,6m,5.8m,4m or as your requirement

Application

Stainless steel pipe applies to boiler, superheater, petroleum, chemical industry,

electric power, boiler, high temperature resistant, high temperature resistant,

corrosion resistant steam,etc.

Our company has cooperative relation between the domestic agents.

Stainless steel pipe can be made according to the customers requirements.

Fasten delivery. Quality assured. Welcome to order more.
steel pipe| |Seamless steel pipe| SMLS steel pipe| Spiral Pipe Welded steel pipe| | ERW pipe| | SSAW pipe| | LSAW pipe| seamless pipe| spiral steel pipe| Pipes| | Stainless steel pipe | Galvanized steel pipe | Water pipe| | Gas pipe| | Carbon steel pipe| | Alloy steel pipe| | API pipe| | ASTM pipe| Seamless tube| | Line pipe| | OCTG pipe | | Mechanical steel pipe| | Structural steel pipe| | Boiler Tube| Special steel pipe| | Corrosion protection pipe| Corrosion pipe|| 3PE pipe| | Insulated pipe | Abrasion resistant pipe|| Straight Pipe|| thick wall pipe| Heavy Wall Pipe|||
.