astm a519 tube
1.OD:6-1200mm WT:1-60mm
2.grade:1020,1025,4130,4140
3.Seamless Steel Mechnical Tubing
4. BV SGS approved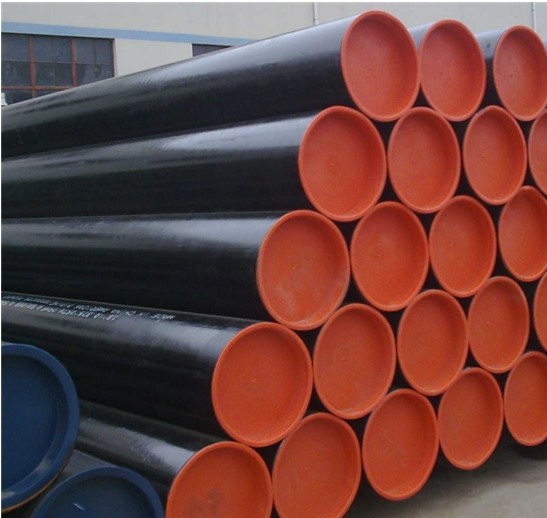 astm a519 4130 steel tube
Seamless carbon and Alloy Steel Mechanical Tubing

Application

For mechanical engineering.
For mechanical and pressure use,and also for transporting steam,water,gas and etc.

Size(mm):

O.D.: 20∼180 W.T.: 2-30L: max 12000
astm a519
Grade and Chemical Composition (%) of astm a519 4130 steel tube
| | | | | | | | |
| --- | --- | --- | --- | --- | --- | --- | --- |
| Grade | C | Mn | P≤ | S≤ | Si | Cr | Mo |
| 1008 | ≤0.10 | 0.30-0.50 | 0.040 | 0.050 | - | - | - |
| 1010 | 0.08-0.13 | 0.30-0.60 | 0.040 | 0.050 | - | - | - |
| 1018 | 0.15-0.20 | 0.60-0.90 | 0.040 | 0.050 | - | - | - |
| 1020 | 0.18-0.23 | 0.30-0.60 | 0.040 | 0.050 | - | - | - |
| 1025 | 0.22-0.28 | 0.30-0.60 | 0.040 | 0.050 | - | - | - |
| 1026 | 0.22-0.28 | 0.60-0.90 | 0.040 | 0.050 | - | - | - |
| 4130 | 0.28-0.33 | 0.40-0.60 | 0.040 | 0.050 | 0.15-0.35 | 0.80-1.10 | 0.15-0.25 |
| 4140 | 0.38-0.43 | 0.75-1.00 | 0.040 | 0.050 | 0.15-0.35 | 0.80-1.10 | 0.15-0.25 |
astm a519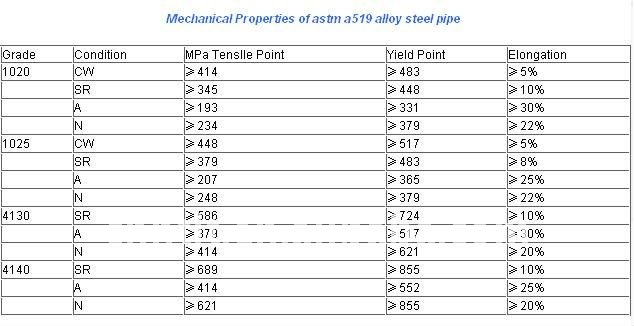 4140 / 4130 Seamless Mechanical Tubing are medium carbon alloy grades, which are widely used for many
general purpose applications that require high tensile strength and toughness. The addition of
chromium and molybdenum as alloying elements, combined with heat treatment,
provides the combined advantage of hardness, ductility, and strength.
4140 Meets ASTM A519
4130 Meets ASTM A513 Type 5(DOM) A519 (CDS)
Stocked Size Range: 0.250" – 15" OD; 0.035" – 2.00" wall thickness
Stocked Lengths 8'-24'
Cut to Length available
Benefits of Round 4140/4130 Alloy Seamless Mechanical Tubing
Superior tensile strength and toughness
High strength to weight ratio
Easily heat treatable to a broad range of strength, machinability, and hardness.
Applications: aircraft components, hydraulic cylinders, rollers, structural apps,
truck and automotive parts.
.